Employee Benefits
We recognise how important our employees are to our business so we may reward their contribution in a number of ways.
We offer a cafeteria of potential benefits, including:
Highly competitive salary
Bonus scheme reflecting individual performance
Pensions options
Reimbursement of business expenses
Childcare voucher scheme
28 days' holiday plus the option to buy extra days and additional leave for loyalty/long service
Study leave
Lunch allowance
Travel season ticket loan
Staff discounts
Employee joiner loan
Financial support towards training & gaining professional qualifications
Company social events
Help with mortgage applications through independent financial advisors
Taxation assistance provided by independent Chartered Accountants.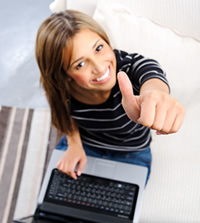 If you are previously accustomed to working as an IT professional on your own account, (e.g. as an independent consultant), you will find that Silver House Solutions provides the secure platform on which you can operate and develop your career on a project by project basis. We have a friendly and responsive head office with a dedicated HR department, backed up by an expert legal team, to ensure that we comply with all of our employment-related obligations and we are fully insured (employer's liability insurance of £10 million, death in service cover, plus professional indemnity insurance, public liability insurance and products liability insurance).
If you are joining us as an expatriate we will help you with your move to the UK including assistance with accommodation, setting up a UK bank account and obtaining a National Insurance number. If we need to sponsor you on a work permit, we will arrange this beforehand in the most timely and efficient way and depending on your circumstances through a specialist OISC (Office of the Immigration Services Commissioner) registered advisers.
[Note: Silver House Solutions holds a UKVI grade A-rated Tier 2 (General) PBS Sponsorship Licence].