Training Services
The effective training of valuable and highly remunerated members of your technical personnel actually further increases their skill levels, potential performance, efficiency and occupational satisfaction. Your organization is only as good as its people so you owe it to them and to your business to make a real investment in training and safeguarding what is your most valuable business asset.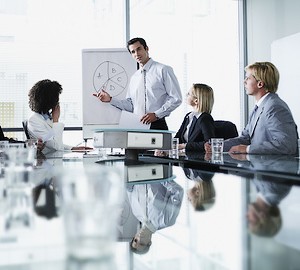 Silver House Solutions only uses trainers who are highly qualified and experienced IT professionals in order to ensure a training regime of consistent quality. We can train on or off site and we emphasize the benefits of a low student to teacher ratio with a recommended maximum of 8:1. We can provide comprehensive education with regard to both new and established technologies.
Silver House Solutions provides a whole range of structured and tailored training courses to meet the customer's individual requirements. If you have specific IT training requirements outside our regular course prospectus then allow Silver House Solutions to design the training to meet your own precise circumstances and requirements. We can provide tailored training using a combination of lectures, tutorials, one-to-one sessions, self-study materials and computer-based education.
Silver House Solutions can provide:
Enhanced staff skills and performance
Standard course prospectus with modules covering all mainstream technologies
Fully customized training and study materials
Training at a location to suit you - on or off site
The broad spectrum of IT training services that Silver House Solutions can provide includes, but is by no means limited to, the following areas:
Training consolidation
Training needs assessment
Bespoke training
To discover the many ways in which Silver House Solutions IT consulting services can help your company, please contact us