Employee Opportunities
In our search for well-qualified, ambitious and up-to-date staff, Silver House Solutions recruits IT professionals from around the globe.
We are searching for motivated and highly-skilled IT professionals who would like to join a dynamic and supportive team in the UK.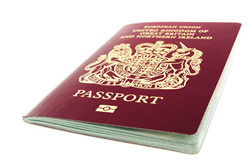 To this end, Silver House Solutions welcomes applicants from within the UK, Europe & beyond. We have staff from many regions, including Australasia, North & South America, the Indian Subcontinent and Africa.
If you are a quality IT professional who is looking to make a career move and who would like to work with Silver House Solutions in the UK and:
you are an EU citizen, or
you are a non-EU citizen already in the UK and holding a visa or work permit (e.g. old style Tier 1, Tier 2 General, Tier 2 ICT, Tier 4 Student, Tier 5 Youth Mobility), or
you are a non-EU citizen not currently in the UK and without a current visa or work permit.
then we want to hear from you.
Note:

In all cases, during the interview process, we will assess your entitlement and eligibility to take up employment with Silver House Solutions in the UK. If necessary, we are prepared to sponsor successful applicants under the Tier 2 (General) PBS scheme. If we do need to sponsor you on a work permit, we will arrange this beforehand in the most timely and efficient way and depending upon your circumstances, through specialist OISC (Office of the Immigration Services Commissioner) registered advisers. Silver House Solutions holds a UKVI grade A-rated Tier 2 (General) Points Based System Sponsorship Licence.