In the search for only exceptional, motivated and up-to-the-minute IT professionals, Silver House Solutions necessarily recruits its employees on a worldwide basis.
Silver House Solutions is pleased to receive applications from accomplished and capable IT workers wherever they may currently be based.
Our employees come from a wide variety of different geographical areas including:
UK
EU
Australasia
North America
South America
Indian Subcontinent
Africa
If you are a talented IT professional who is considering a career change and you would like to work in the UK with Silver House Solutions , please contact us. This applies whether:
you are an EU citizen, or
you are a non-EU citizen already in the UK and holding a visa or work permit, or
you are a non-EU citizen currently outside the UK and without a current visa or work permit.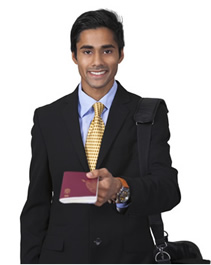 In every case, right at the outset, we will quickly assess your entitlement and eligibility to take up an offer of employment with Silver House Solutions in the UK.
If necessary, we are prepared to sponsor successful applicants under the UKVI Tier 2 (General) Points Based System scheme.
If we do need to sponsor you on a Tier 2 work permit to enable you to join us as our employee in the UK, we will organise this in the swiftest and most seamless way possible through our independent and expert OISC (Office of the Immigration Services Commissioner) registered advisers.